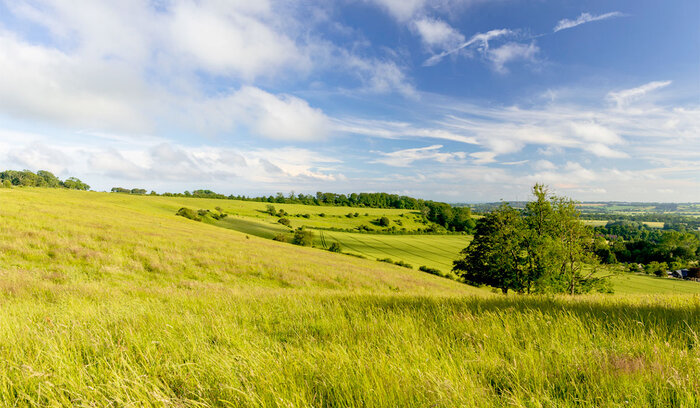 Glebe
Origin: Latin, 14th century
2.
A piece of land serving as part of a clergyman's benefice and providing income.
Examples of
Glebe

in a sentence

"The community maintains the glebe behind the old church in the same state it has always been in."

"This neighborhood is called "Glebe," but it's been over a century since the town was built on the original glebe."
About Glebe
"Glebe" is a loanword from Old French, where it was based on the Latin "glaeba," meaning "lump of earth."
Did you Know?
In its earliest forms, "glebe" simply described soil or cultivated farmland; however, it was also used in the 14th century as a term for church lands, or land set aside for the clergyman overseeing the church. As a result, "Glebe" is a commonly occurring place name. Across Ireland, there are more than 100 towns named "Glebe," and similarly named towns, villages, suburbs, and neighborhoods are found across Canada, Barbados, and Australia.